Meet the Teacher at Center Valley is Tuesday, August 9th from 4:00 - 6:00; come and go.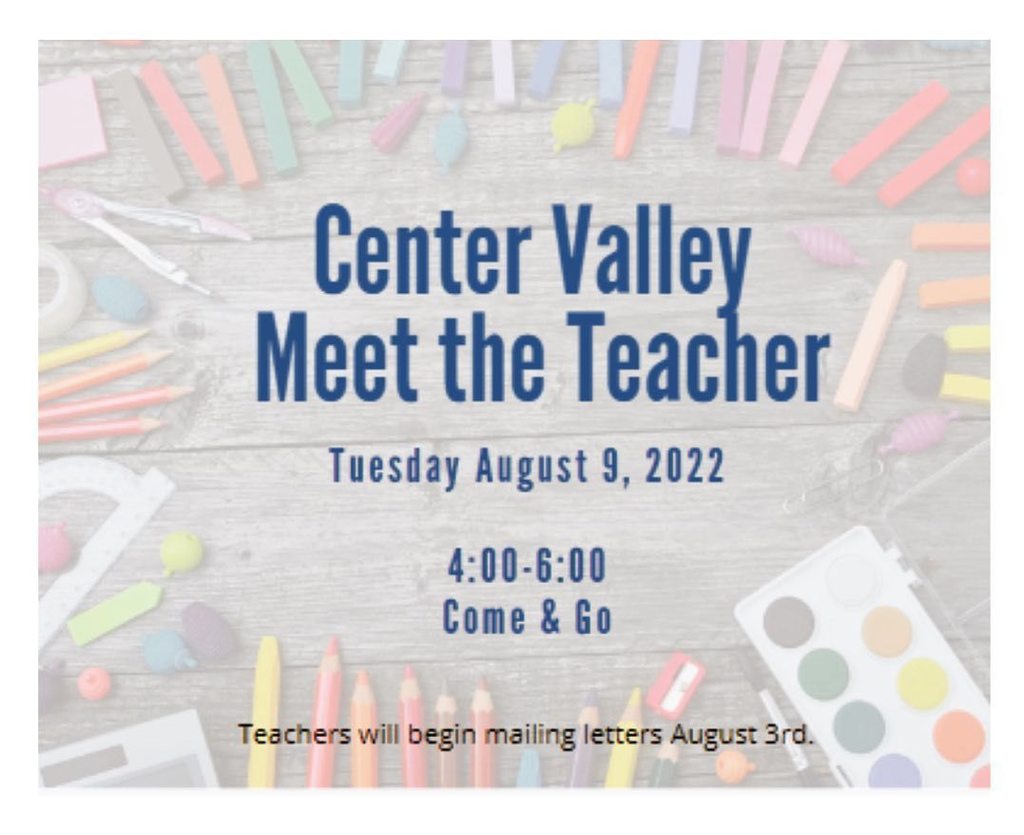 The 2021-22 Arkansas State Pandemic EBT (P-EBT) Plan has been approved by the United States Department of Agriculture (USDA). P-EBT benefits assist families by providing reimbursement for meals provided to children who 1) qualify for free or reduced meal benefits AND 2) were absent from school due to a COVID-related isolation/quarantine. If the answer is yes to both conditions, parents should complete the electronic form at the link below or contact your child's school to complete an Arkansas Parent Initiated P-EBT Application. Read more at dese.link/CNU-22-032. Online application:
https://docs.google.com/forms/d/1AeglqHxsqb1_D3YUoCn1NSC7U5elTWXbqq3z0Ei4PHY/viewform?edit_requested=true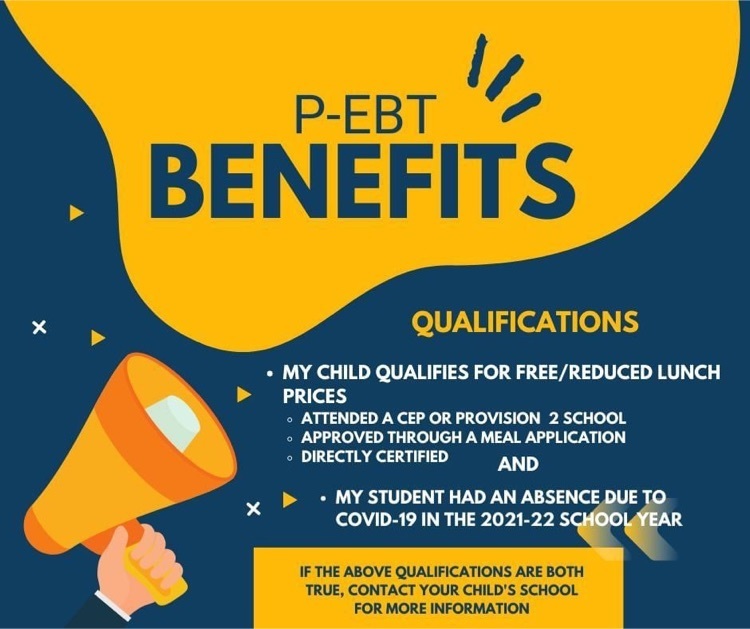 RSD will have a Drive-Thru Meal Pick-Up Tomorrow, Friday, February 25, at Russellville Junior High School from 2-4:00 p.m. Please help share with those families who would benefit!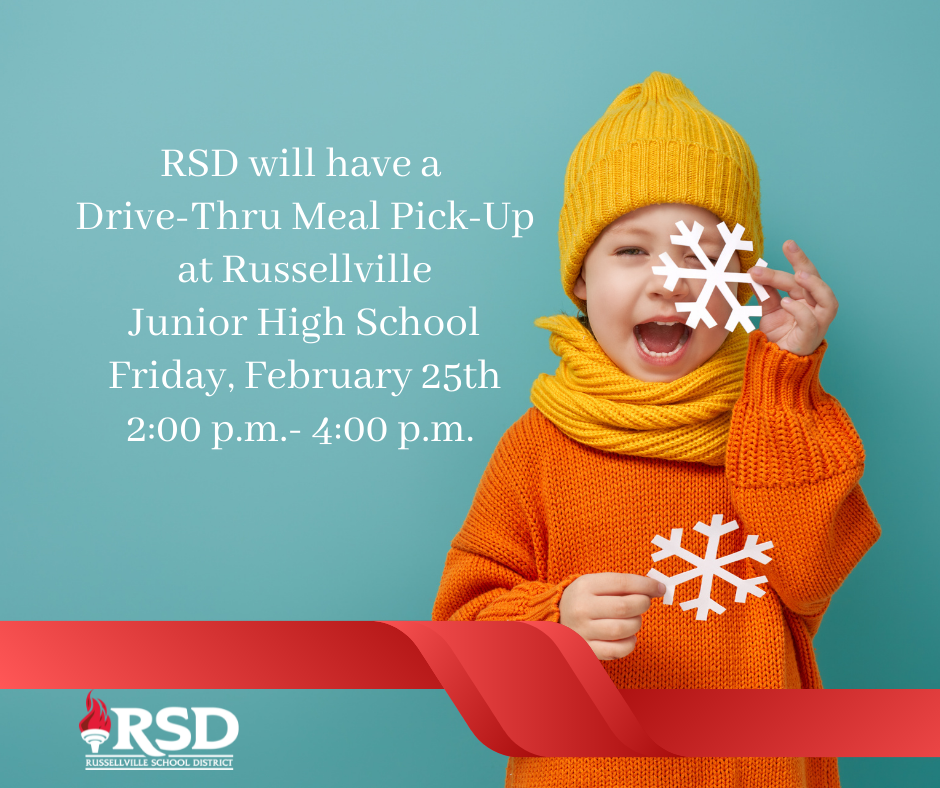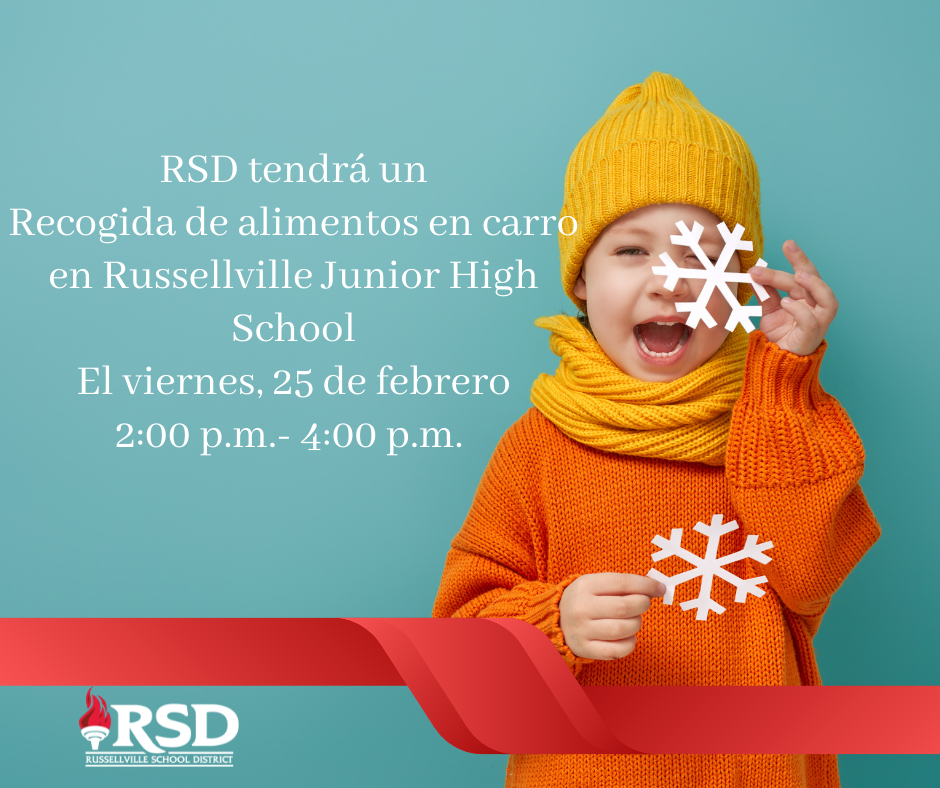 We weren't able to have our Cougar Carnival last fall but we look forward to an awesome Spring Fling March 17th. Mark your calendars!!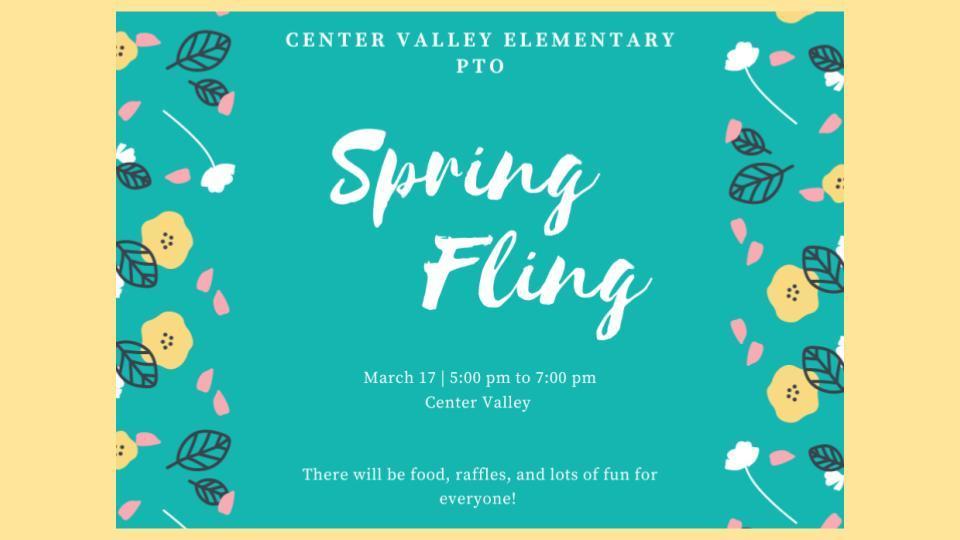 We will be celebrating the amazing author and illustrator Dr. Seuss on March 4th. Students are invited to dress up as a favorite character from a Dr. Seuss book for a parade through the halls.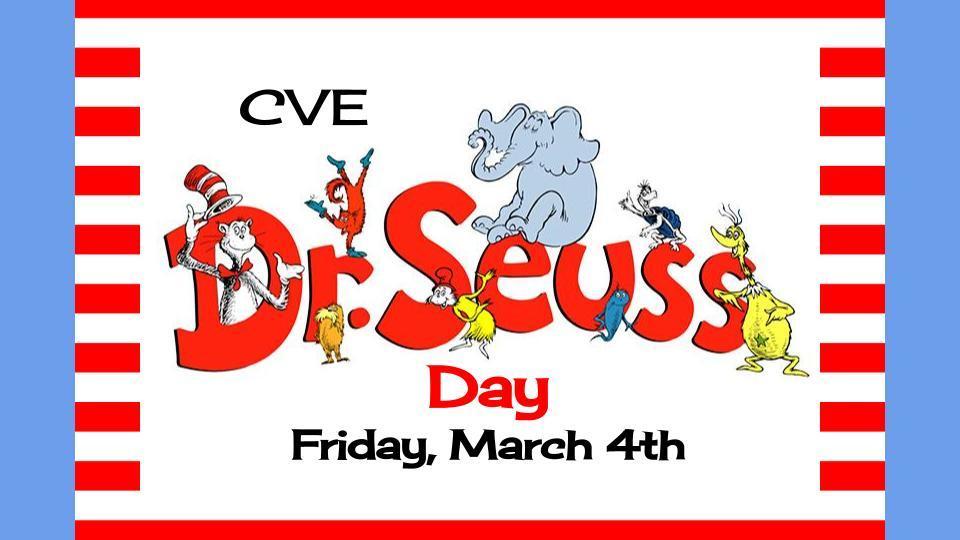 We have an eventful week ahead!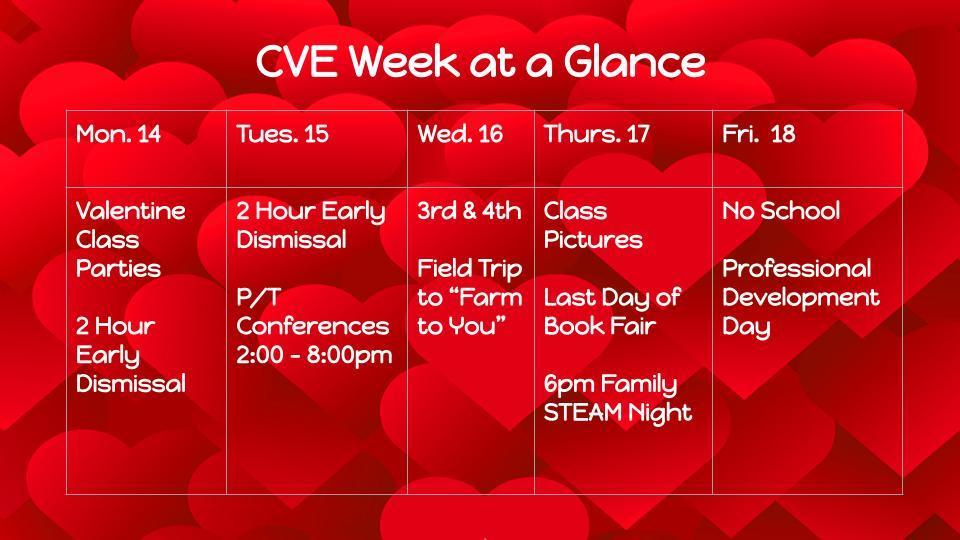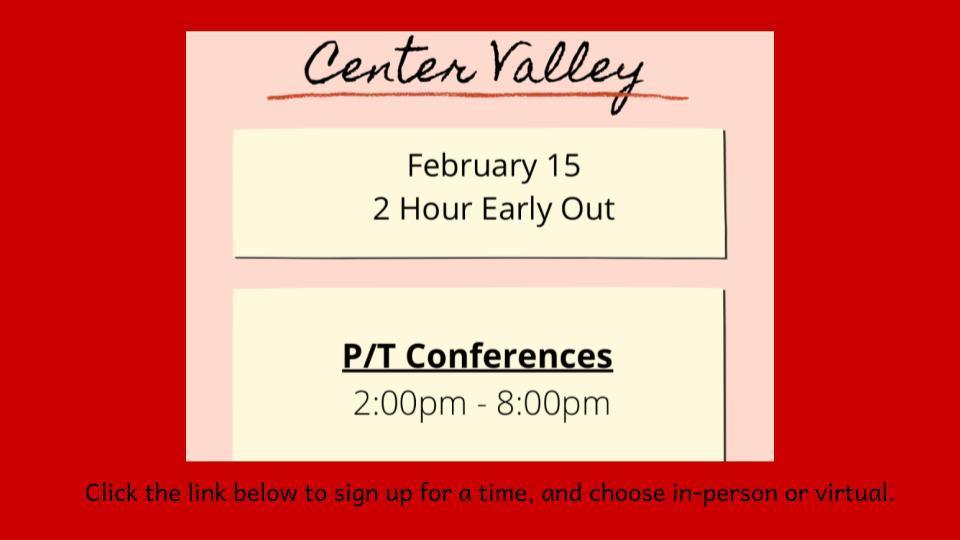 Valentines Day Info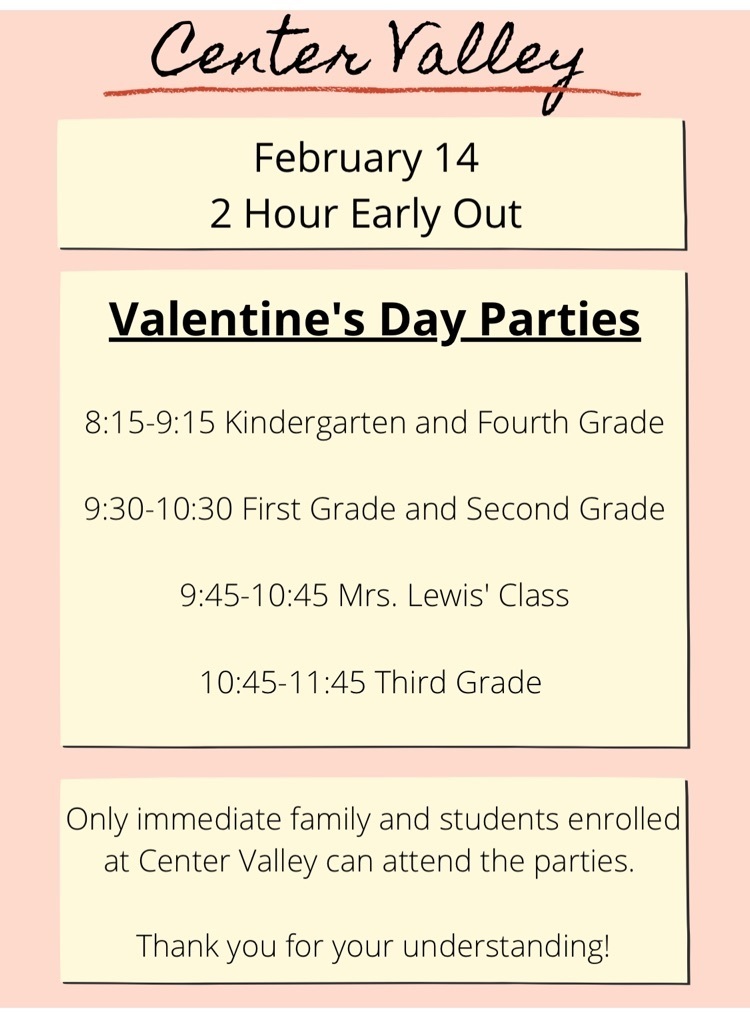 Russellville Schools will be closed Monday, January 17, 2022, in remembrance of Martin Luther King Jr. Day! ¡Las escuelas de Russellville estarán cerradas el lunes 17 de enero de 2022 en recuerdo del Día de Martin Luther King Jr.!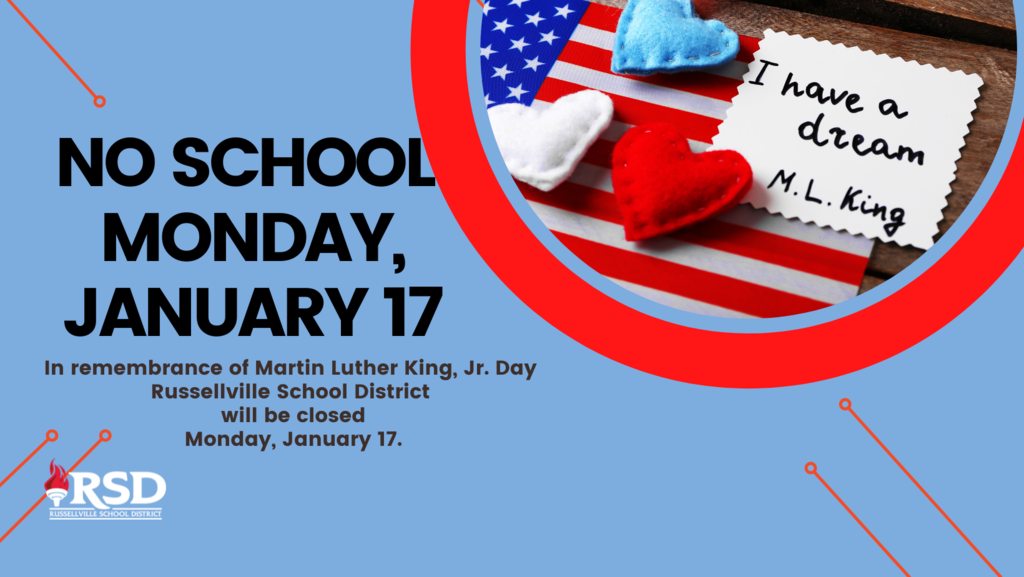 Mark your calendars: Russellville Schools will be closed next Monday in remembrance of Martin Luther King Jr. Day! *Monday, January 17, 2022- No School*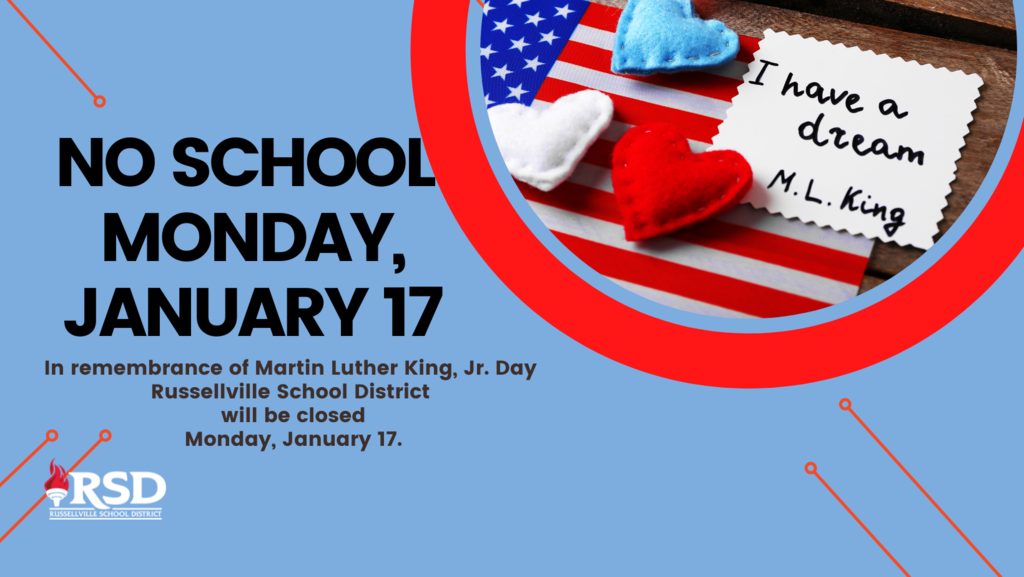 Class Picture Day is February 3rd!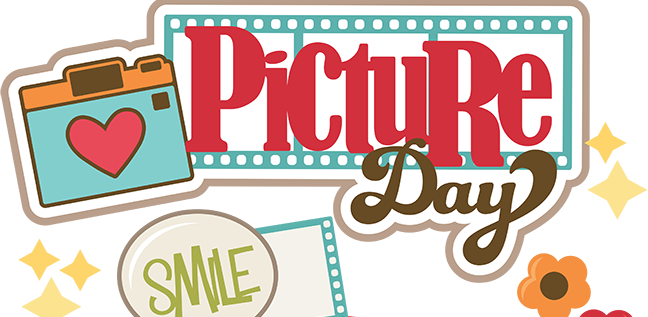 Monday, January 10, 2022 Mask Requirements include Crawford, Center Valley, London, Oakland Heights, RIS, RJHS, RHS, Sequoyah, and SLC.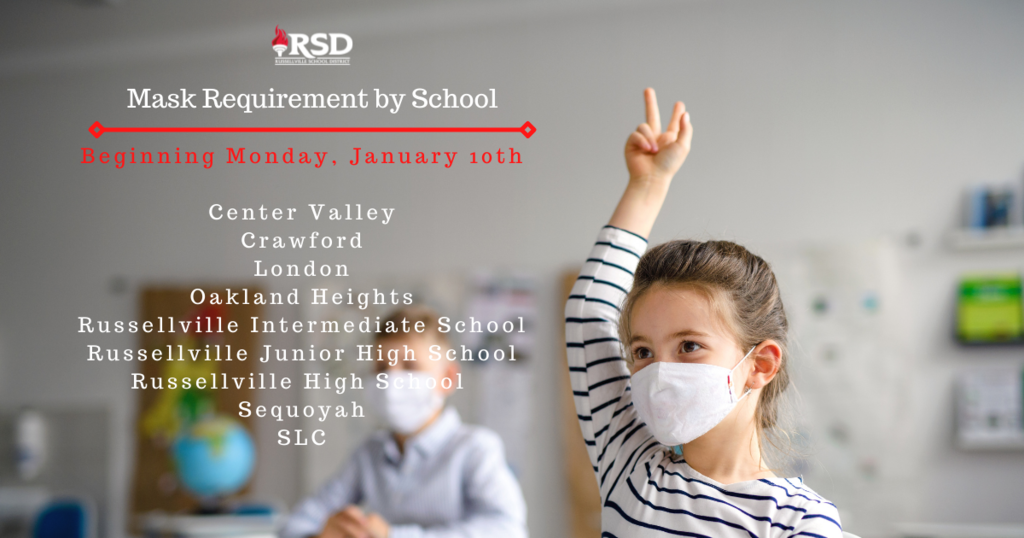 The following schools have reached either 2% positive or 10% quarantine threshold; Crawford, Center Valley, London, Russellville High School, and Sequoyah. Until further notice, all staff, students, and visitors in these school buildings will be required to wear masks per the RSD Board of Education, for a minimum of three weeks (21 days) as of tomorrow, January 6, 2022. Thank you for your cooperation, Rachel Jones.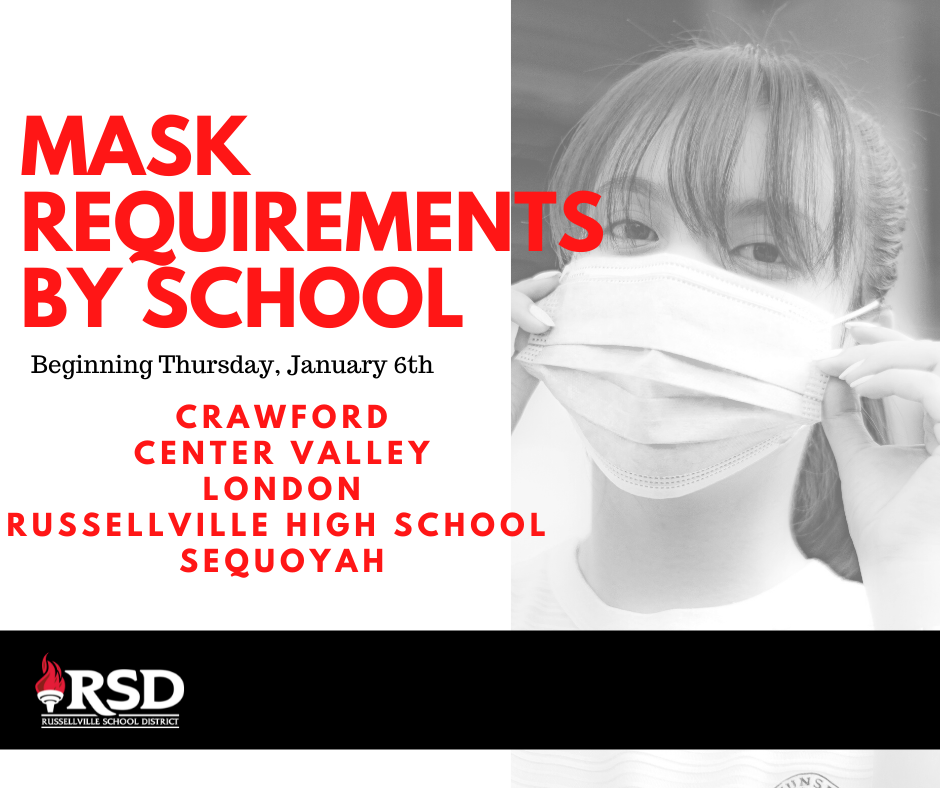 CVE Ambassadors completed a service project for Manna House. They bagged 250 lbs. of beans!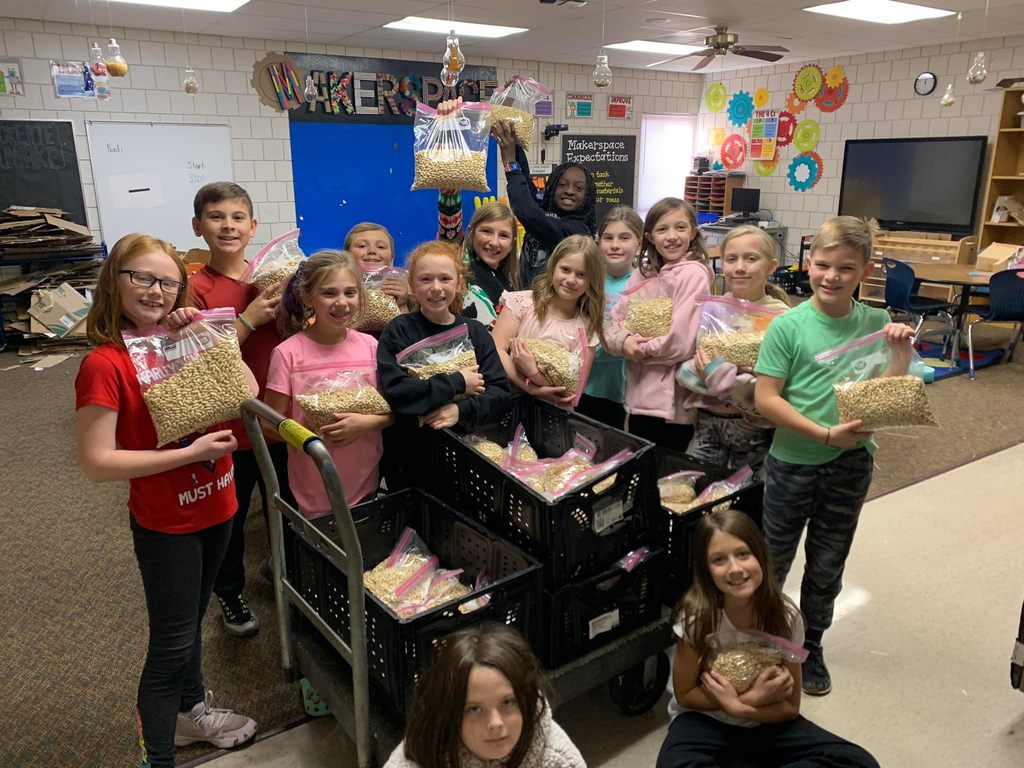 Santa is coming to CVE! PTO is offering pictures with Santa! This will be on Tuesday, December 14th, so come in your school appropriate pajamas and wear tennis shoes. A picture with Santa plus 2 LIMITED EDITION Holiday Smencils will cost $10. This is a bundle deal; they will not be sold individually. If you would like additional copies for the family they are $5 extra. Pictures and Smencils will be sent home by December 17th.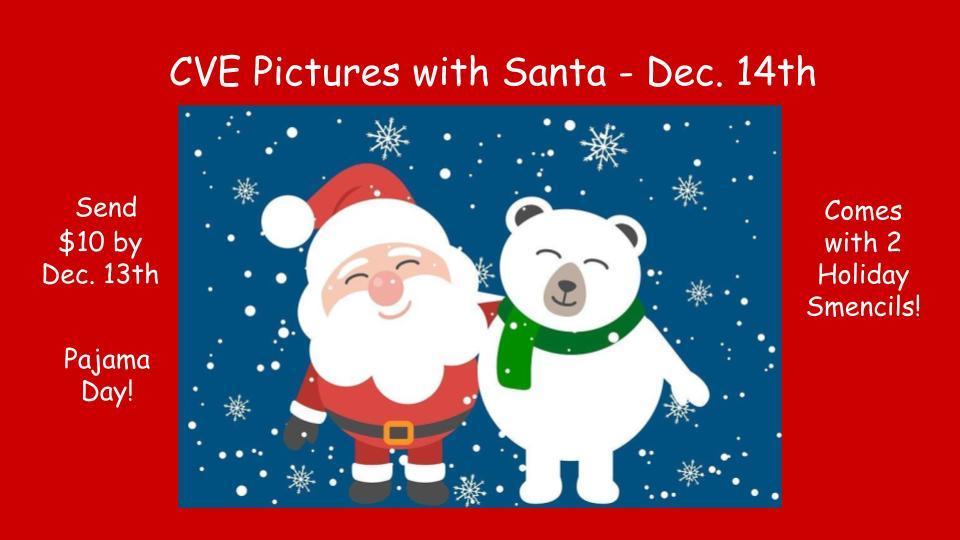 Make plans to join in the festive fun dress-up theme each day the week before Christmas Break! Monday Dec. 13 - Wear a Holiday Hat, Tuesday Dec. 14 - Pajama Day, Wednesday, Dec. 15 - Wear Red and Green, Thursday, Dec. 16th - Wear Something Shiny or Dress Like a Present, Friday, Dec. 17th - Wear Your Favorite Holiday Shirt or Sweater.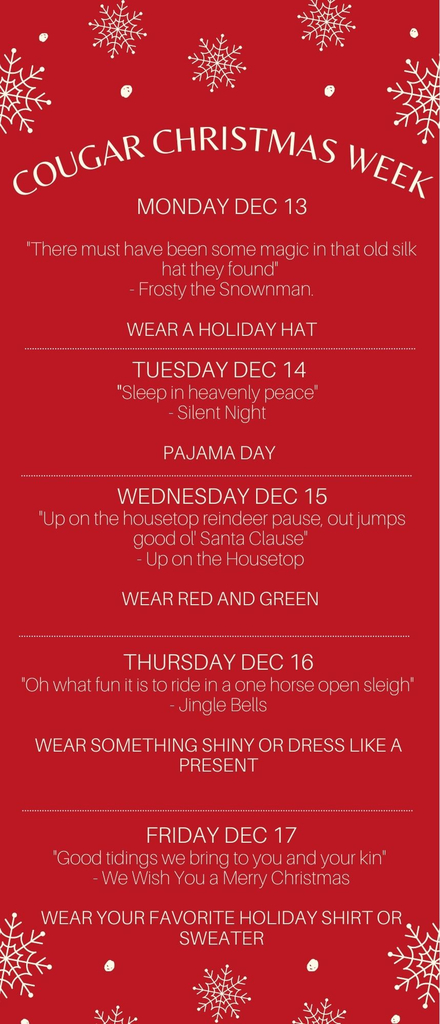 Picture Retake Day is Thursday, Dec. 2nd!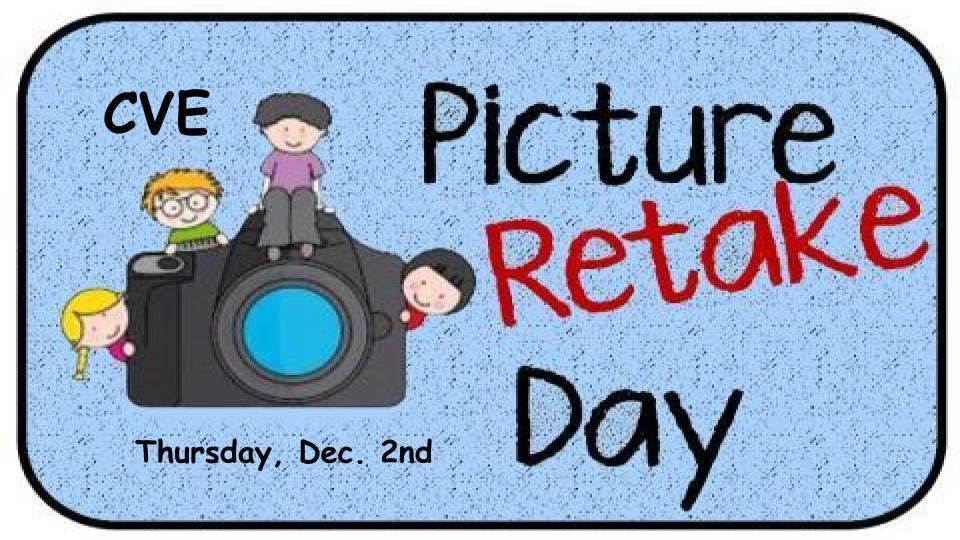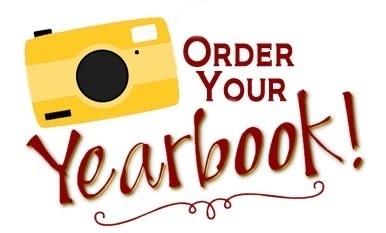 Mark your calendars for Book Character Day!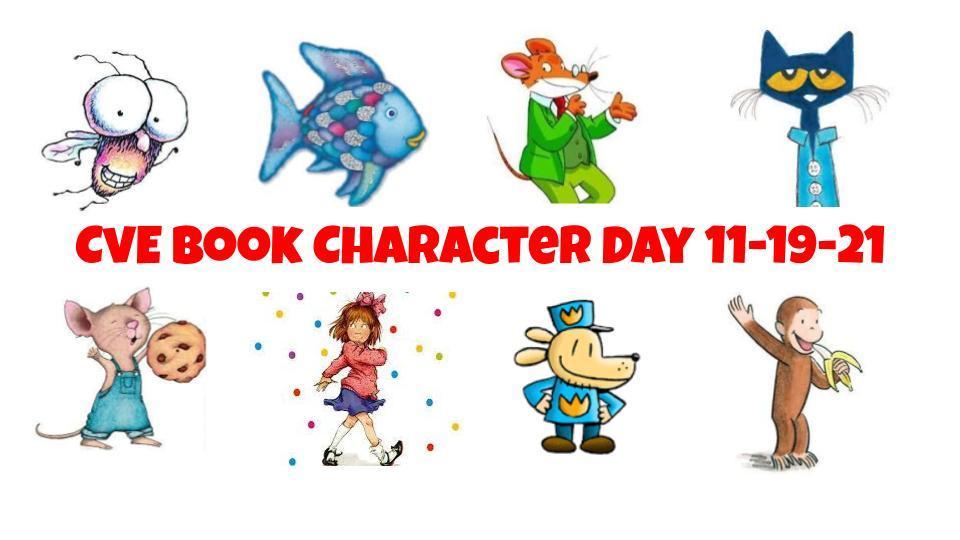 Veteran's Day is Nov. 11 - Wear Red, White, & Blue!